025
(ongoing)

'we like palladio and we make our own buildings.'
- dvs

We don't look for inspiration in the vestiges of old buildings. This box is an independent house that faces the city. It feels like we have nothing to do with tomorrow's city. But we are lucky to be able to build in these conditions, because some ideas become clearer by confronting them with their opposite.
This studio is the studio of studiostudio. We have not choreographed the space with a focus on 'getting things done'. Wasted space is beautiful, and by the time this article reaches your eyes, this space will be a reality.

- Originally published in Kenchiku
April 1964

오래된 건물의 흔적에서 영감을 찾지 않습니다. 이 상자는 도시와 대면하는 독립된 주택입니다. 내일의 도시와 우리는 상관없는 것처럼 느껴집니다. 이러한 조건에서도 건축을 할 수 있다는 것은 행운일 것입니다. 어떤 아이디어는 반대되는 아이디어와 대면함으로써 명확해질 수 있기 때문입니다.
이 스튜디오는 스튜디오스튜디오의 스튜디오입니다. '사무적인 일을 잘 처리하는 것'에 중점을 두고 안무를 구성하지 않았습니다. 낭비되는 공간은 아름답습니다. 이 글이 당신의 눈에 닿을 때 쯤이면 공간은 현실이 될 것입니다.

--

Area : 15m2 out of 30m2
Project Location: Seoul, South korea
Program: Studio, Storage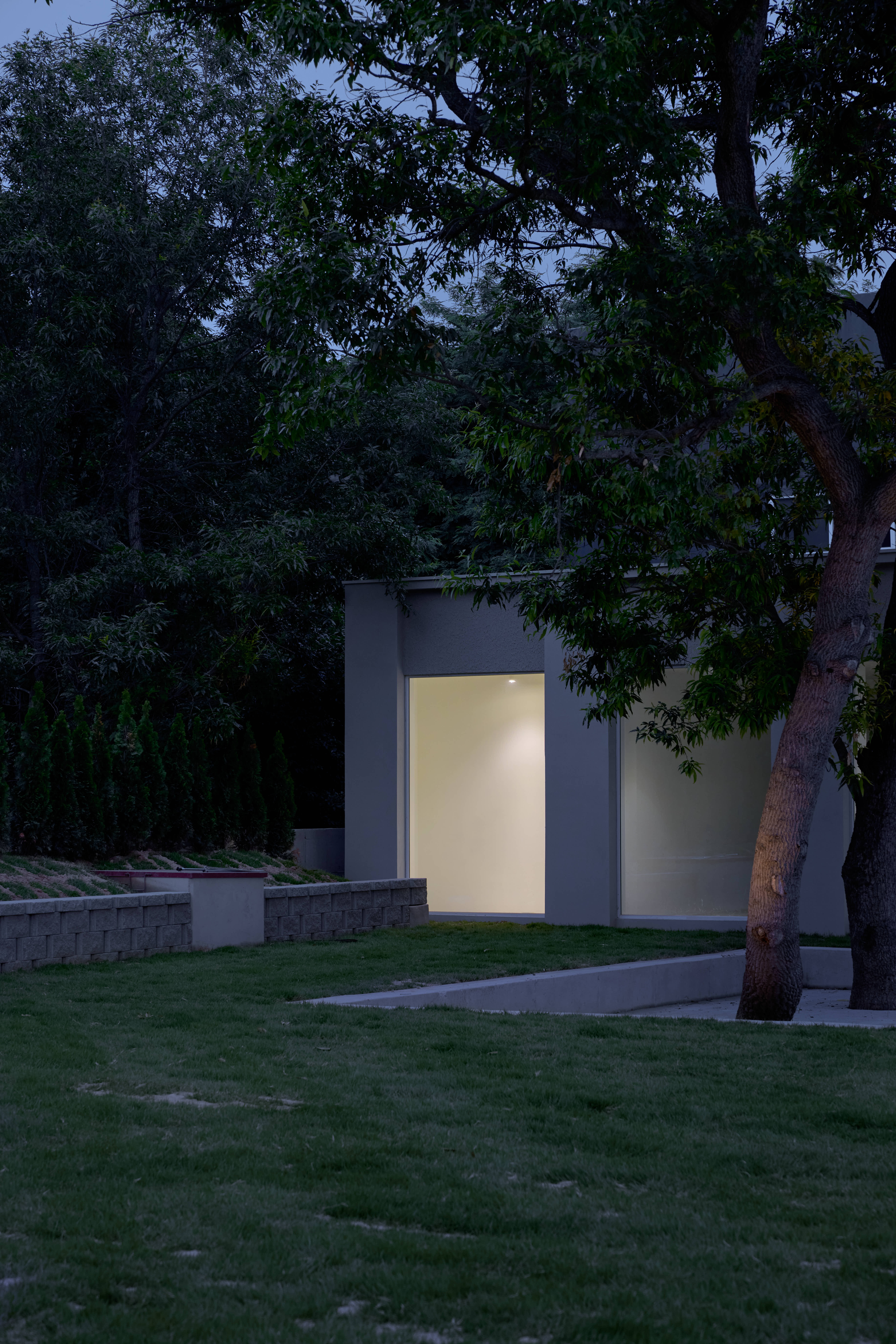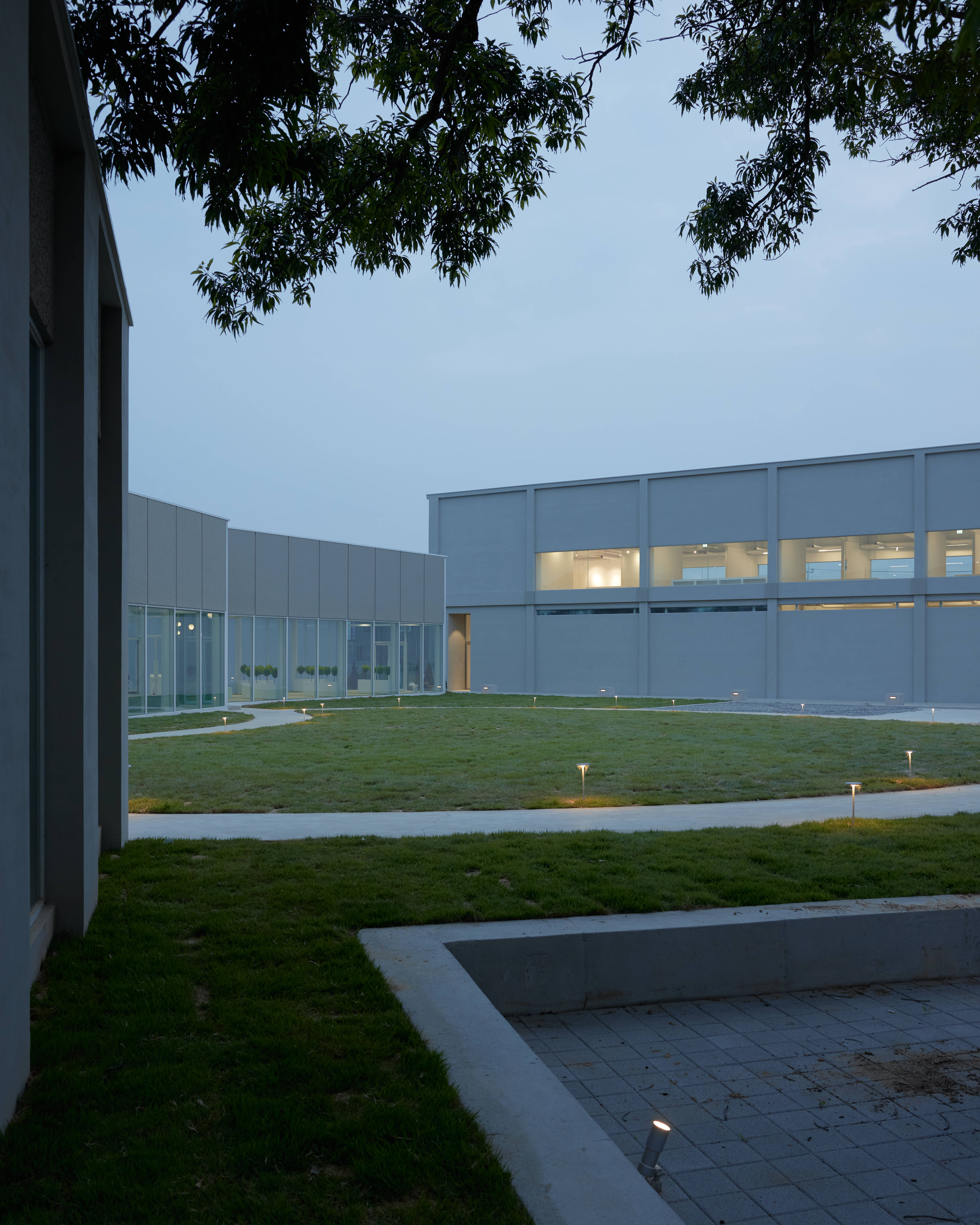 017
This project is to transform a cosmetic factory into an art gallery and commercial facility.
이 프로젝트는 기존의 철골 구조 화장품 공장을 리모델링하여, 새로운 건물들과 함께 갤러리와 상업시설이 위치한 장소를 만드는 것입니다. 공장 내부는 제조 설비들로 가득 차 있었지만, 내부 기둥이 없어 완전히 비어있을 수 있는 능력이 있었습니다. 이 프로젝트에서 가장 중요한 것은 '비어 있음'을 리노베이션 후에도 보존하는 것이었습니다.
Program: Cultural complex (art gallery, commercial, office)
Project Location: Gimpo, South Korea
Client : Forerium
Site Area : 7,200
m2
Built Area : A Building(Renovation) / 900
m2,
B Building / 200
m2,
Building / 120
m2,
D Building / 103
m2,
E Building / 45
m2
Architecture Design : Studio Studio
Construction Documents with OFF studio (off.dhvm@gmail.com)
Graphic Design : PACAY PACAY (pacaypacay.works@gmail.com)
All Photo by Park Sehee (seheee_p@naver.com)
MORE / 더보기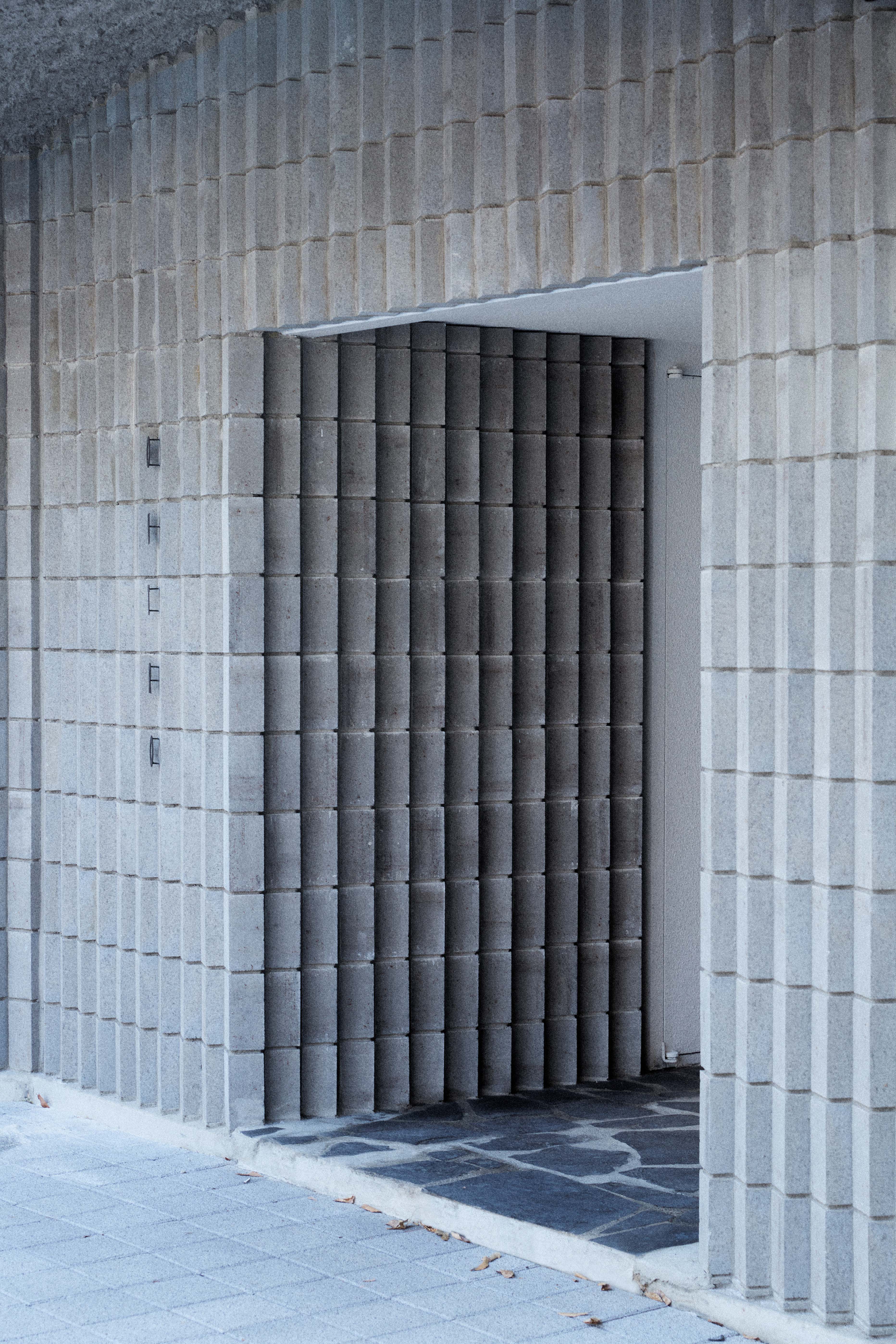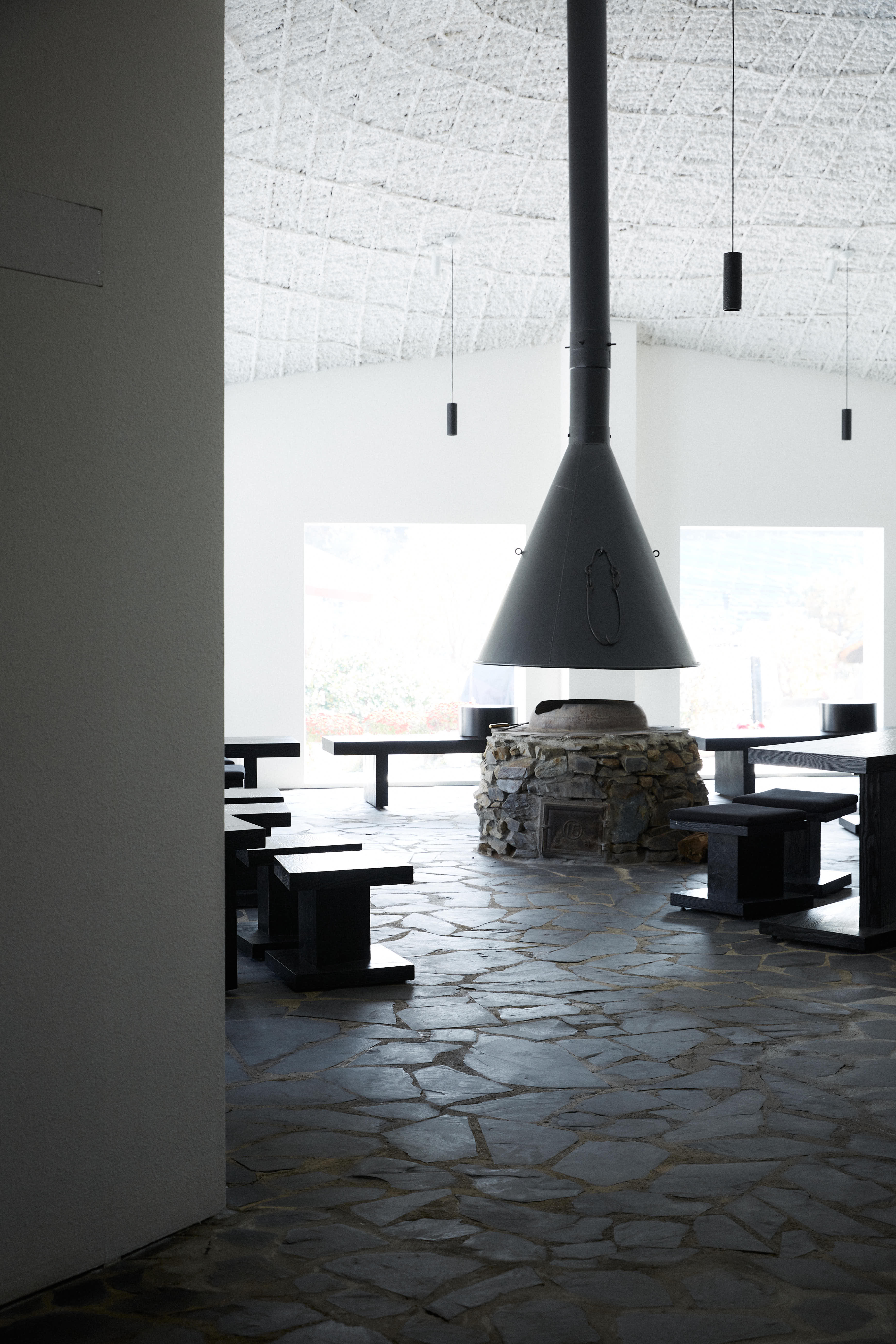 015

I'm trying to lower the resolution of the images I make these days.Through the blurred shape, many things are damaged and only goals remain. Maybe it's because I have the original in my head.
I was lucky to meet this existing building at this stage. If the building was freely expanded and renovated, many things would have changed in this building.
This building resulted in the preservation/growth/expansion of the possibility of the plane that the building had originally hidden.
I'm basically a client-friendly person. It's not a good intention, it's a rule of the game. Matching the client's taste. If he/she wants something spicy and salty, at least not sticking out the universal Pyongyang naengmyeon. I want to make spicy and salty Pyongyang naengmyeon. The client constantly doesn't like what I like, and just chooses one or two of the ten things I wanted to do. I'm all over the place in there.
Despite imagining and drawing it, I feel like I've jumped to a point beyond my imagination.
I like the feeling that it looks weird. It is difficult to determine whether it is beautiful or not. Although many parts have already been transferred to the role of the builder, only building well will further strengthen the hold on judgment.
work with studio mok
photograph park sehee


이 프로젝트는 숲 속의 오래된 집을 개조해 카페로 만드는 것이었습니다. 자연 속에서 오래된 것들을 만나게 되면 두려운 마음이 큽니다.
내 일은 대부분의 것들을 파괴한 후 재정의하는 작업이기 때문입니다. 남겨지는 것과 파괴돼야 할 것들 사이에서 운명의 결정은 오롯이 제 몫입니다.
카즈오 시노하라의 ashitaka house 를 닮은 평면 구조는 살아남았습니다.
벽과 지붕은 다른 것으로 대체 되었습니다.
바닥 페이빙과 난로는 그 자체로 훌륭해 살아남았습니다.
가구는 남김없이 버려졌습니다.
나는 이것들이 좋은 결정이었는지 아직도 잘 모르겠습니다.
그러나 누군가는 보존과 파괴 사이에서 결정해야만 하고, 그 기회가 나에게 왔다는 점에 안도할 뿐입니다.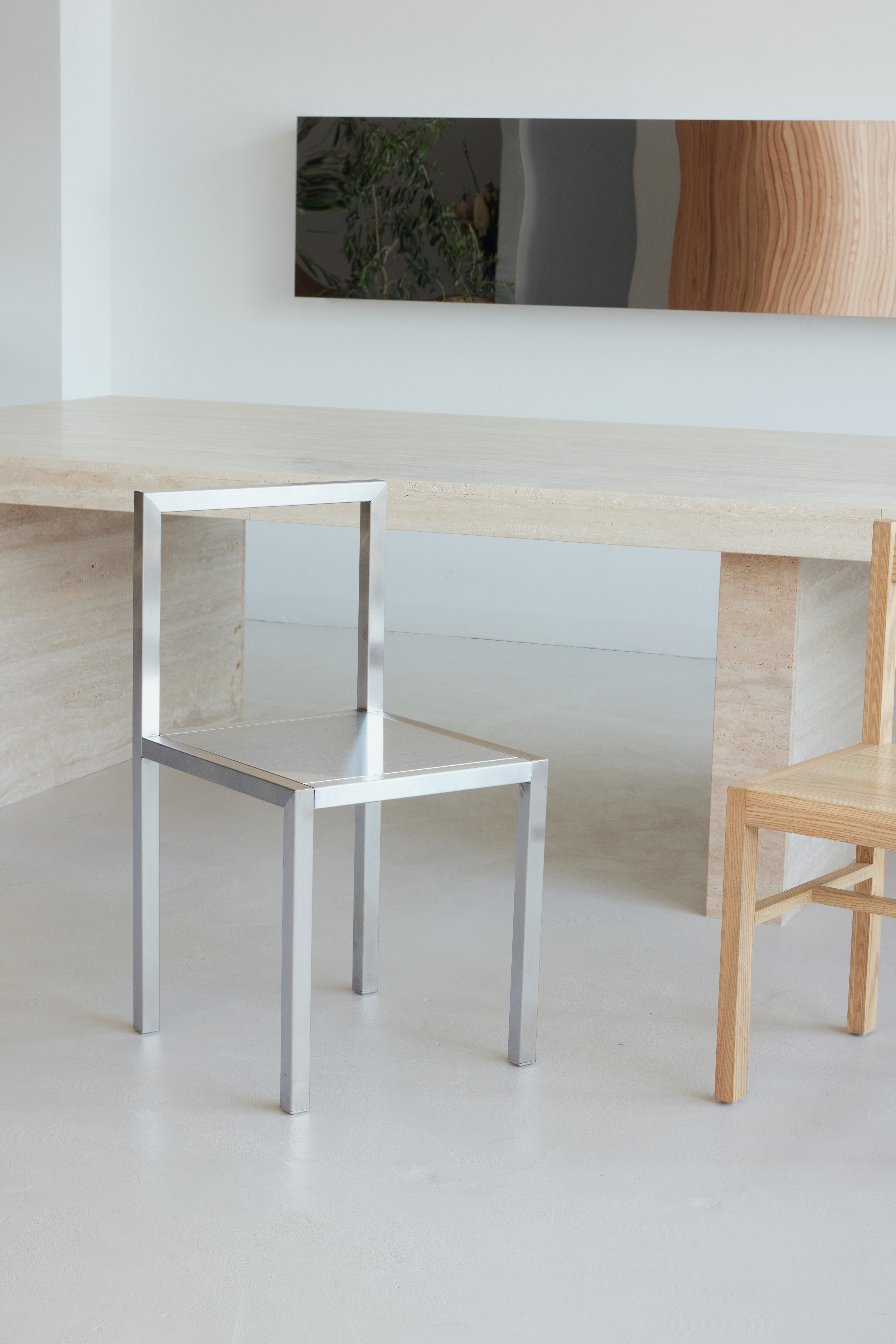 020

This restaurant is located in Incheon and is one of the lower floors of a large housing complex.
Each store in a residential complex is 'box-like'. The game is won or lost by how the designer elegantly fills the box inside.
This project, as usual, consisted of a few walls. The main function of drinking wine and eating food is divided into different atmospheres in one space by walls.
However, because the walls are low, the space is not completely separated. The soft zoning divided by the low walls creates a different atmosphere with the different furniture.
Low walls maximize one space. Thus, visitors feel a cluster of low walls as they step inside. This 'community of walls' is everything that makes up this project.

큰 공간을 나누는 몇 개의 벽을 계획하는 프로젝트입니다. 벽은 공간을 나누기 위해 혹은 무엇을 감추기 위해 존재하지만 하나의 사물로 취급되기도 합니다.

벽 앞에 서 있는 누군가를 상상합니다. 그는 벽 너머를 궁금해하지 않습니다. 벽은 그냥 서 있습니다. 어떤 것을 감추고 있나 혹 무엇인가를 나누는가를 생각하는 것은 뒤늦은 해석에 불과합니다. 이들은 벽을 위한 벽입니다.

--

Built Area : 170 m2
Project Location: 인천시 연수구 송도동
Program: Restaurant
Client : 마타렐로 Mattarello
Photo : Park Sehee






021
This project is to turn an old house into a cafe. The relationship between the new thing and the old roof was important. It is not a matter of historical conservation, but rather a matter of the simple fact that different times meet.
이 프로젝트는 오래된 주택을 카페로 바꾸는 일입니다. 새로 만들어지는 것과 오래된 지붕과의 관계가 중요했습니다. 보존의 문제라기보다는
'서로 다른 시간이 만난다.'
라는 단순한 사실에 관한 문제였습니다.
(MORE 더보기)
--
Site Area : 140 m2
Built Area : 70 m2
Project Location: Incheon, South korea
Program: Cafe
Client : 랜턴 Lantern
All Photo by Park Sehee (seheee_p@naver.com)